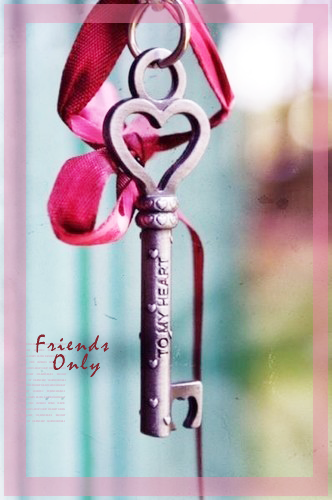 [credit: tomycoffee]

Friends Only


Comment to be added, otherwise I won't know you are adding me.

When doing so please do the following:
(1) Your name.
(2) Your age.
(3) Your location.
(4) Why you're adding me.
(5) Where you found me.
(6) A picture of yourself, if possible.

If by any chance you have been cut and feel that it was done in error, comment me and I will add you back. Mistakes happen. :)

After you have been added, you can read an updated "About me" entry here. It's not obligatory, but it helps. Can't wait to get to know you!